Whether you're looking for a few light screams, or prefer terrified crying in the fetal position, Tri-Cities fright lovers have plenty of haunted attractions to choose from. With 10 different haunted houses in Johnson City TN and the surrounding areas, you're sure to find the perfect one for you.
From horrifying haunted corn mazes, to elaborate scare houses and zombie attractions, it will be hard to choose just one. Thankfully, many attractions offer combo passes so you can enjoy it all!
Most of the attractions recommend leaving younger kids at home, due to the intensity of the experience. Click any of the business names below to verify the information we've provided and get additional details.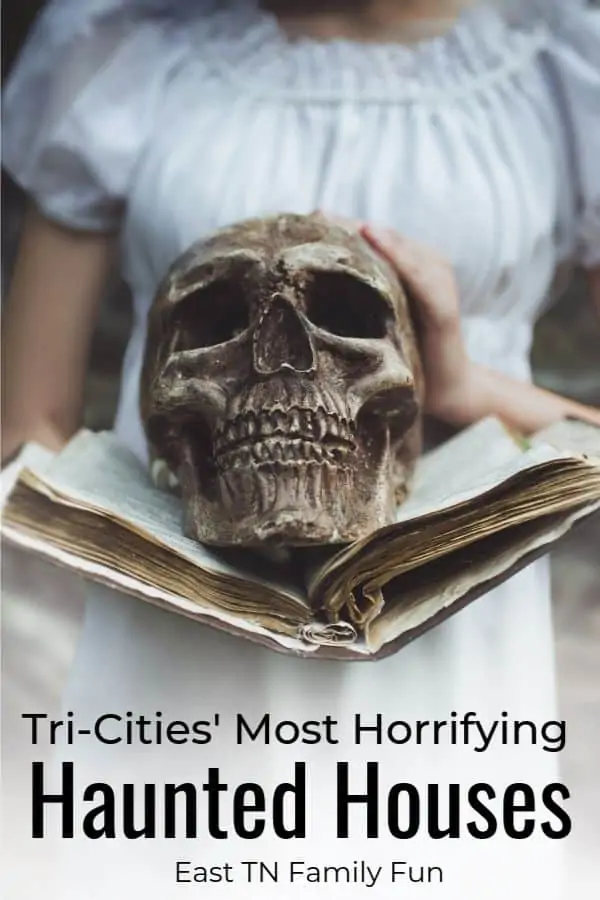 For your convenience, this post may contain various affiliate links. As an affiliate, and as an Amazon Associate, I earn from qualifying purchases. View the disclosure page for more information.
Haunted Houses in Johnson City TN, Bristol, Kingsport, and Beyond
1. Haunted Forest
172 Big Springs Rd, Elizabethton, TN
Scream seekers, travel in style as you are whisked away to the main attraction, a terrifying forest filled with nightmarish creatures. Once you've had all the scares you can handle, you can wrap up the night with a fast-paced zombie laser tag adventure.
2. Hartman's Haunted Corn Maze and Zombie Paint Ball
7941 Blue Springs Pkwy, Mosheim, TN
This fear-packed haunted corn maze is sure to have you crying for Mommy! If you seek additional scares, you can also hop aboard the fabulous haunted hayride. Finally, the farm also offers Zombie Paintball Hunting which gives visitors a chance to shoot their favorite un-dead villains.
3. Stickley Farm Haunted Maze
531 Timbermill Pvt Drive, Bluff City, TN
Get lost in a horrifying maze of un-dead and murderous fiends. Food and drink will also be available for purchase.
4. The Haunted Grounds (Formerly Hales Haunted Forest)
Appalachian Fair Grounds, Gray
Don't miss this revamped haunted attraction.
5. The DAM Haunted Woods
3460 Highway 75, Kingsport
This haunted attraction bills itself as Tri-Cities' longest haunt! In addition to the frightening haunted attraction, there is also a bonfire and food available for purchase.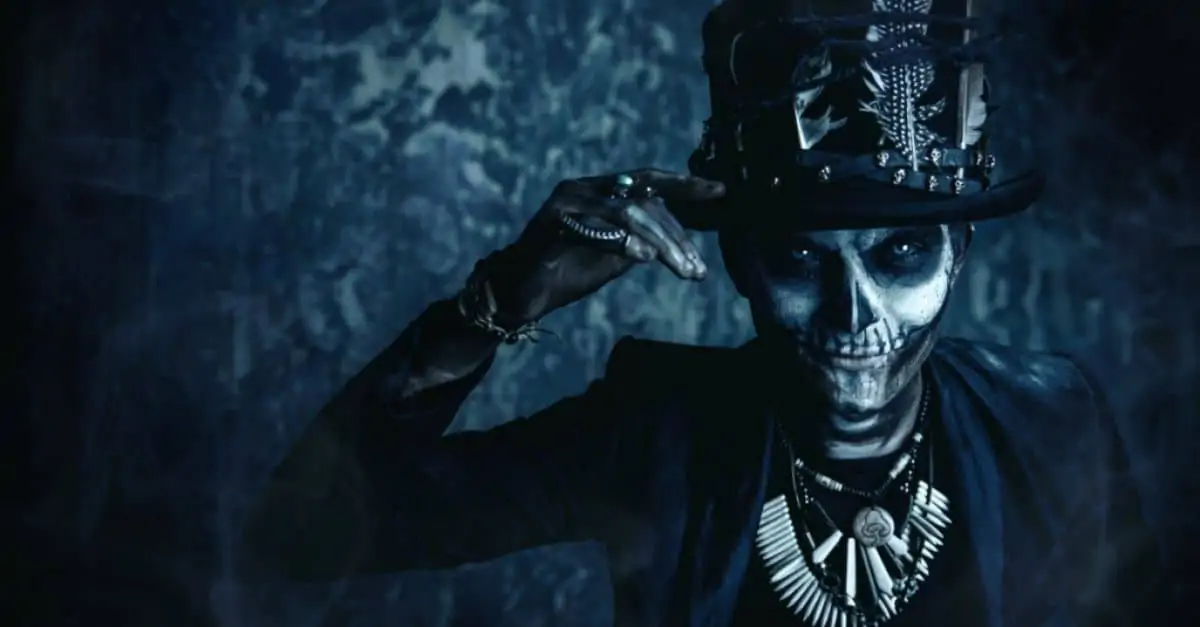 6. Haunted Trail of Terror at Myers Pumpkin Patch
3415 Gap Creek Rd, Bulls Gap, TN
On this terrifying trek, you'll find yourself lost in a corn maze after dark with only the ghouls and goblins to keep you company. Food and drink will also be available for purchase.
7. Haunted Holler
15128 Lee Hwy, Bristol, VA
This attraction is on pause for 2022, They are still looking for the perfect piece of property to reopen this attraction.
At one of the oldest houses in Washington County, the Haunted Holler offers a variety of frightening fun including a real-life haunted house, haunted trail, escape house, and zombie paintball experience. Not recommended for children under 12.
8. The Warehouse
313 Legion Street in Weber City, VA
This no-touch haunted attraction features a variety of scary themes along the route. Food and drink will also be available for purchase. Not recommended for children under 10.
9. Beck Mountain Haunted Corn Maze
110 Corn Maze Lane, Elizabethton, TN
This frightful attraction is taking a break for the 2022 season. When open, it boasts 3 haunted options including a hayride, corn maze, and the infamous Murder Manor.
10. The Haunted Factory
This brand new haunted house in Tri-Cities will be opening next year.
Frightening Ghost Tours
11. Paranormal Technology Investigations and East TN Ghost Tours
various locations in Jonesborough, TN
This company offers a variety of haunted walking tours throughout Jonesborough, where participants get to use sophisticated paranormal investigation equipment to hunt for real ghosts.
They also offer 2 different classes for aspiring professionals that want to learn how to use paranormal investigation equipment, to hunt on their own.
12. Appalachian Ghost Walks
tours located in Jonesborough, Johnson City, Dandridge, and More
This comprehensive ghost tour company offers 15 different tour options throughout North East Tennessee and South West Virginia. They also offer ghostly party packages, bus tours, and more!
Halloween Books to share
With these Halloween picks, not only will you have fun reading with your kids, but you'll also be giving them a little boost academically, without even trying!
Pumpkin Jack – This book focuses on the life cycle of a pumpkin. After tossing his wilted carved pumpkin into the garden, Tim observes the scientific changes it continues to make throughout the season. When spring comes, Tim makes an awesome discovery!
Big Pumpkin – In this classic Halloween tale, a witch teams up with some unlikely friends to make a pumpkin pie from the biggest, heaviest, pumpkin they've ever seen! But, who will be able to carry it?
National Geographic Readers: Bats – Vivid photographs and fun facts help introduce kids to the secret world of bats!
More East TN Family Fun