This easy-going nature trail is just south of the Sugarlands Visitor Center. Although short, the Sugarlands Valley Nature Trail is very scenic and is one of the only trails in the Great Smoky Mountains National Park that is totally stroller and handicap accessible.
Of course, each family has its own unique needs. You know your family best and are ultimately responsible for discerning the safety and appropriateness of this hike. Please read our full disclaimer here.
Sugarland's Valley Nature Trail
Distance: 0.5 miles
Difficulty: Easy
Unlike many hikes in the Smokies, this trail has it's own designated parking lot. This location is not usually crowded so you should easily be able to find a spot. There are no restrooms on site, but facilities are readily available at the nearby Sugarlands Visitor Center.
This half mile looped trail is paved and very well maintained, which makes it an excellent choice for wheelchairs and strollers. There is no steep drop off on either side of the loop, so it is also a good choice for younger kids. Of course, you know your kids best and should judge the trail accordingly.
My son was a toddler during our visit and he was able to walk the entire loop on his own without getting tired. He also found a variety of neat nature objects to explore during his travels. Please keep in mind it is illegal to remove any nature finds from the park, so they should be left behind when you leave.
As you walk the loop, you will come across the remnants of several old cabins from the former Sugarland's settlement. There are also several benches along the route for resting.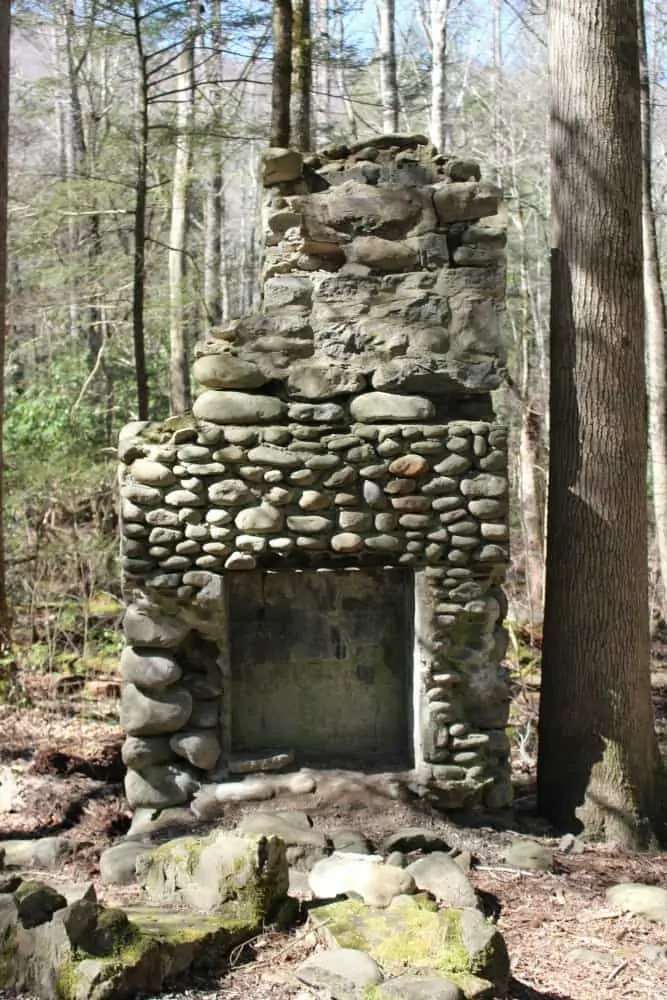 The trail also sits along a peaceful river, which adds to the beauty of the location and makes this a popular fishing spot.
Although this trail is close to the road and pretty unassuming, it is important to keep a lookout for bears and other dangerous wildlife. We take our bear spray everywhere in the Smoky Mountains because it is better to be safe than sorry, especially when you have kids.
Happy hiking y'all!