This white-on-white bin is a unique take on traditional sensory activities. Hidden in the rice "ice drops" and ornaments, the snowflakes are barely visible. Kids are relying primarily on their sense of touch to complete this thrilling winter activity and will have a blast as they search to locate the silvery flakes.
As an added bonus, this bin doubles as counting practice for preschoolers. After finding all the snowflakes, they count to see how many there are. It is completely customizable because you can add as many snowflakes as you like.
Materials:
1 plastic shoe box
1 bag of white rice
1 bag of flat glass beads (dollar tree, craft section)
1 sleeve of small silver christmas balls (dollar tree)
1 (at least) package of white plastic snowflake ornaments (dollar tree, pack of 6, add more snowflakes as desired)
Steps:
Add the rice to the sensory bin and hide snowflakes all throughout (top, middle, bottom, sides)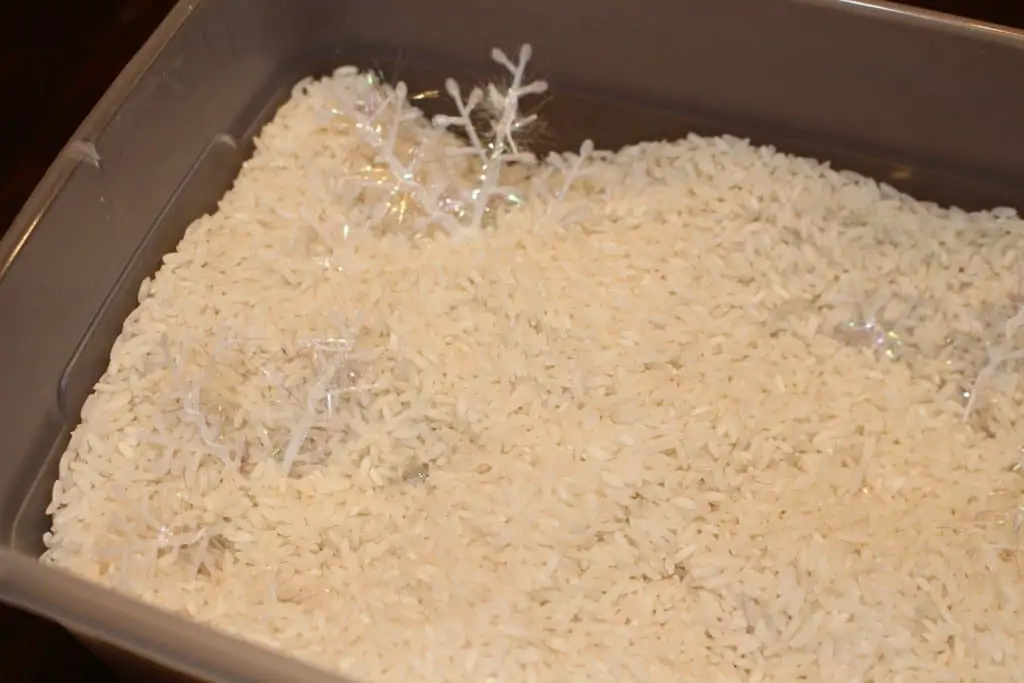 Sprinkle the glass beads and christmas balls on top.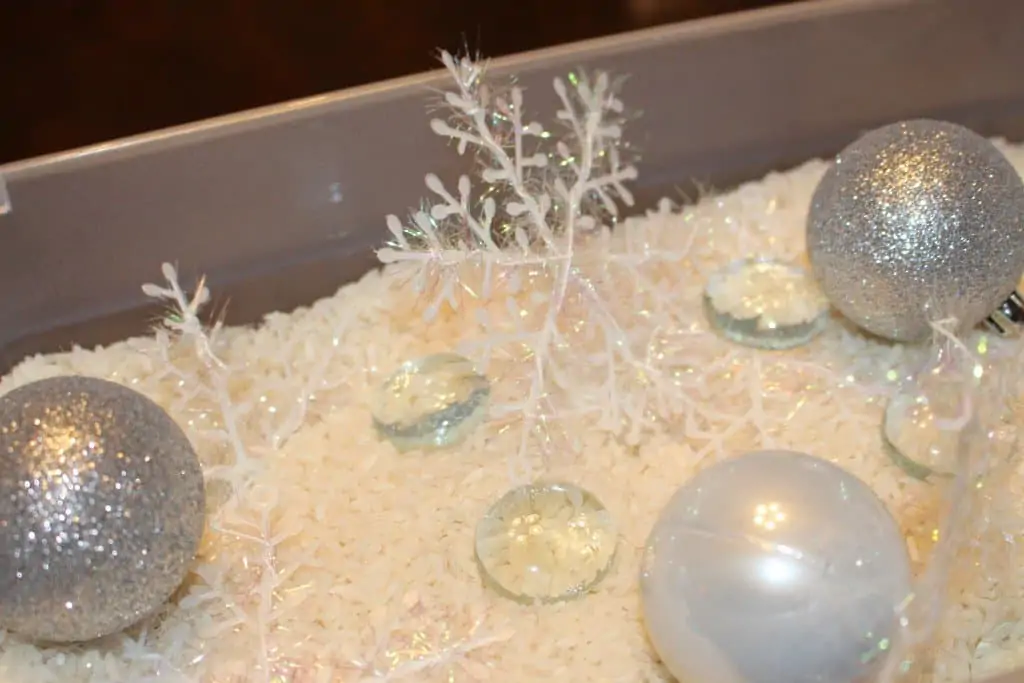 Ask your child to use their hands to search for the snowflakes. After the kids have found as many snowflakes as they can, have them count the snowflakes to see how many they were able to find.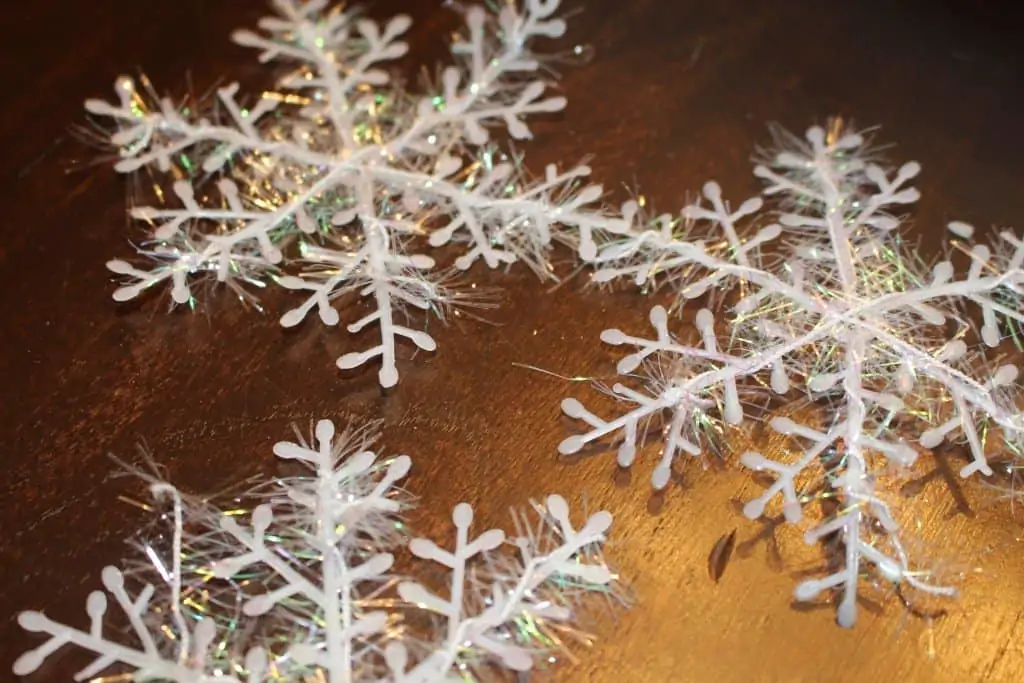 Happy Learning!