This cooking with kids activity, Eat The Rainbow: Celery Snack, is the first post in our Eat The Rainbow series. The goal of this series is to teach kids about eating a variety of vibrant whole foods.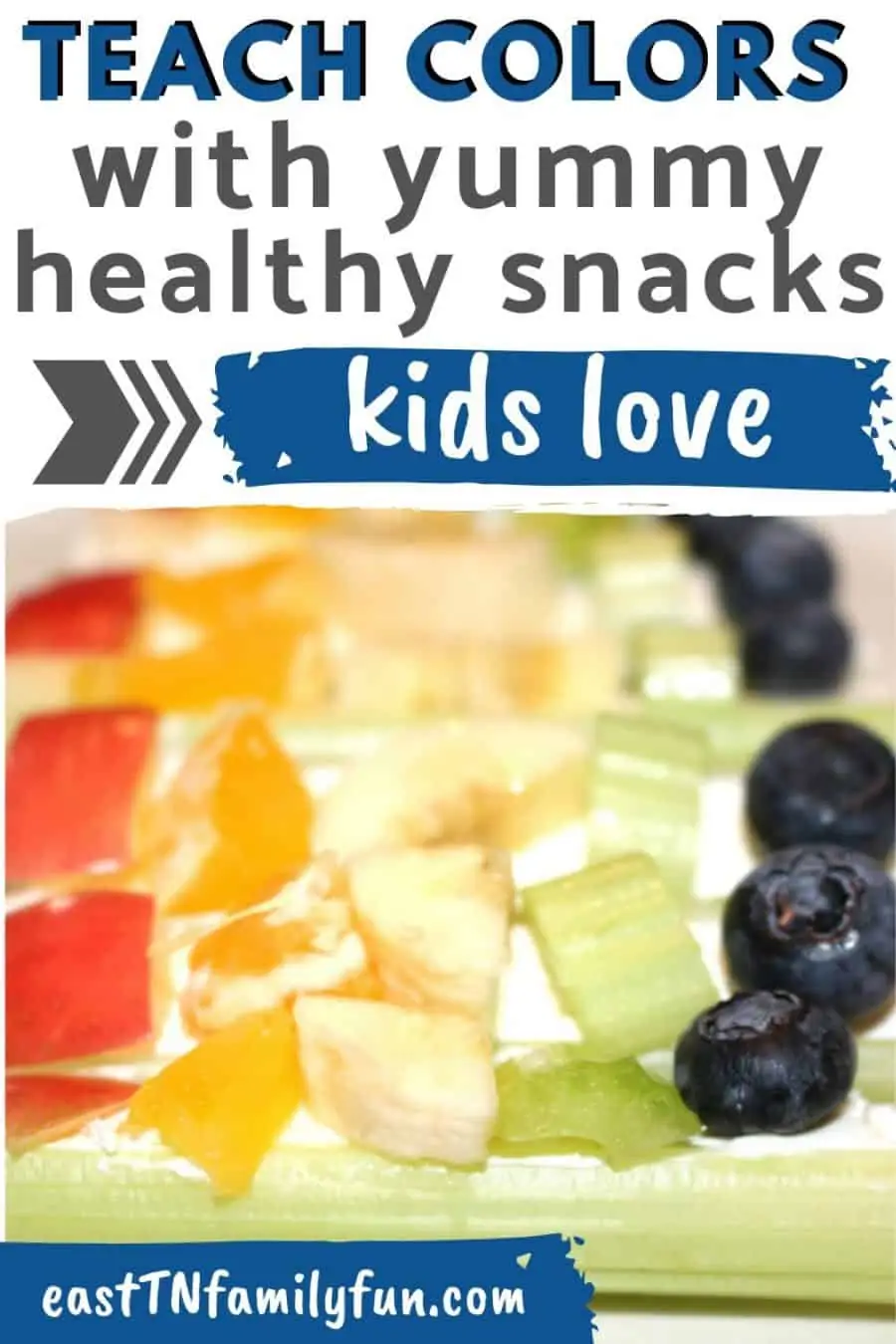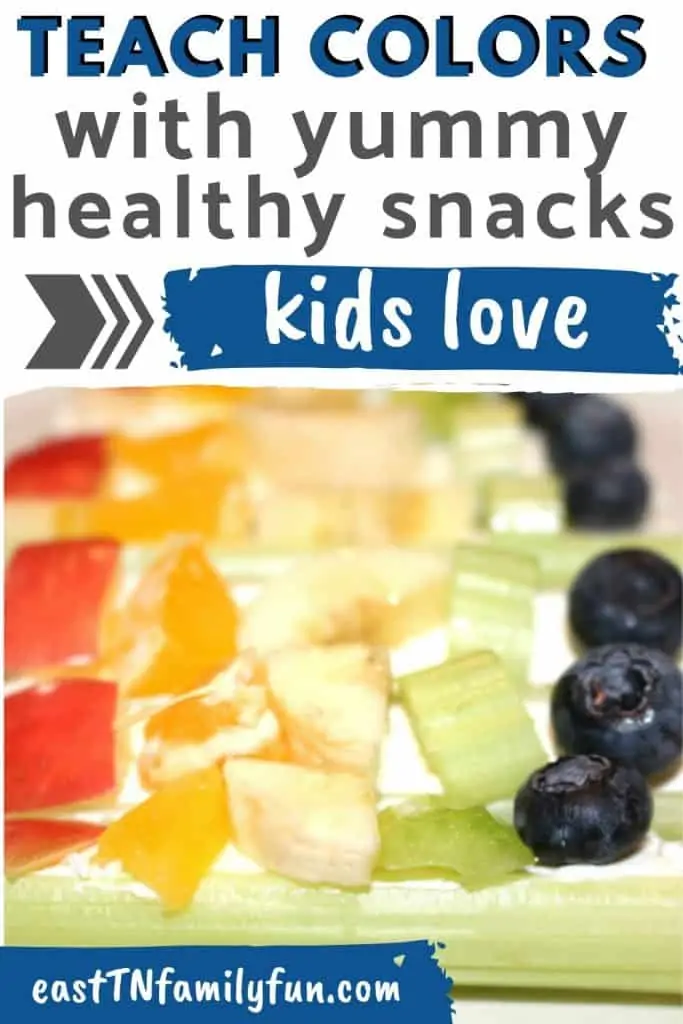 How is eating a rainbow beneficial?
Teaching kids to eat a rainbow means teaching them to eat a variety of healthy foods. Teaching kids to eat healthy foods helps to ensure that they will eat a well balanced and healthy diet even into adulthood. Making the idea visual, by creating an actual rainbow of food, is a great introduction to the concept of eating a rainbow. Let's take a look.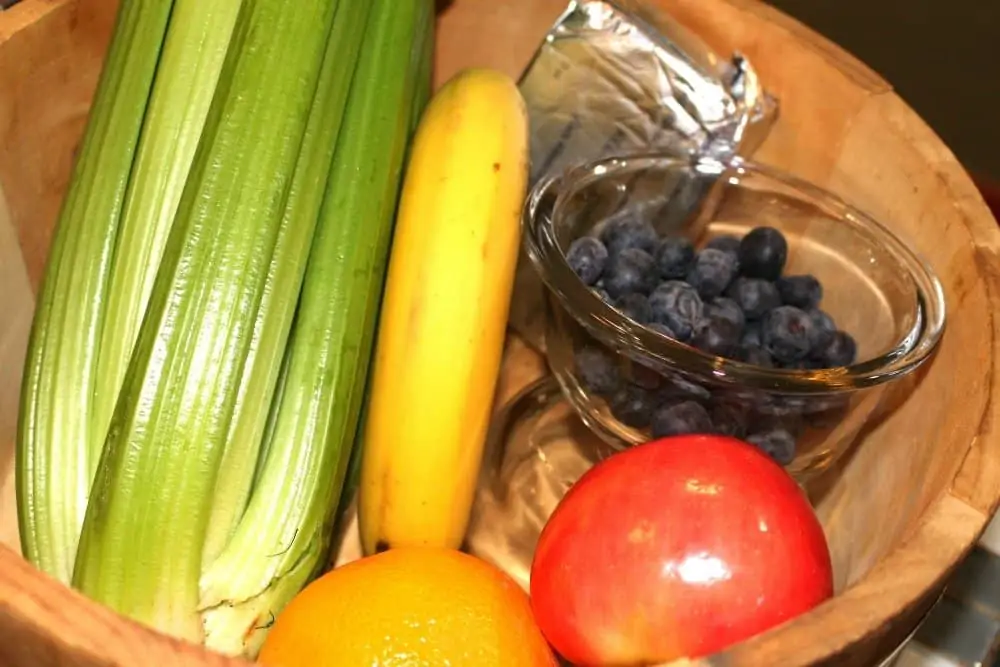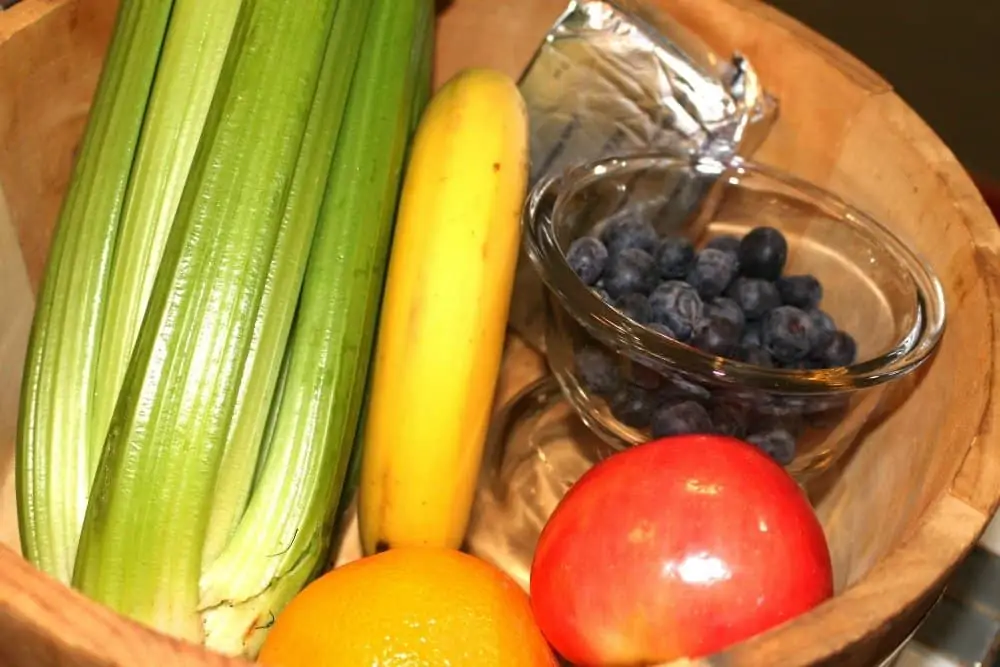 Cooking Tools: (affiliate links below)
cutting board
knife for slicing
knife for spreading
Ingredients:
celery
cream cheese
apple or strawberry
orange
banana
blueberries
red grapes (optional)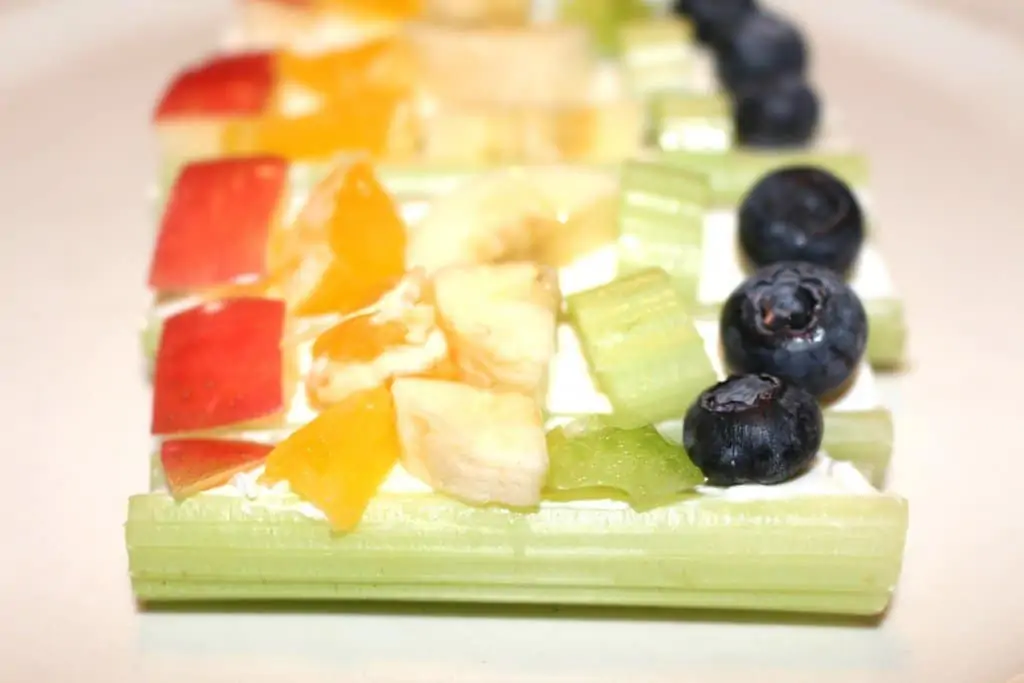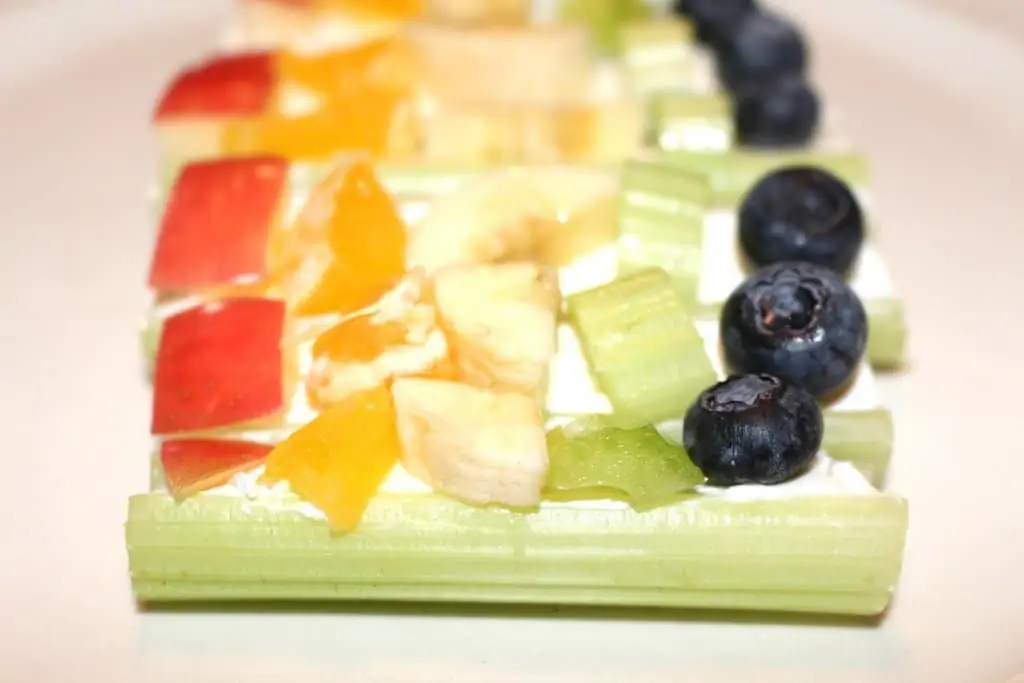 Steps:
Wash the desired amount of celery and slice it into strips that are approximately 3-4 inches long. Then, use a butter knife to fill the celery sticks with cream cheese. Store the celery with cream cheese in the refrigerator until you are ready to add your toppings.
Next, slice the fruits into approximately 1/4 inch pieces. You will only use 1 piece of each fruit per celery stick. (Tip: Waste not, want not. Slice the extra fruit into large chunks and mix together with a squeeze of lemon or lime juice to create a delicious fruit salad.)
Next, top the celery stalks with a line of fruit that follows the colors of the rainbow: red, orange, yellow, green, blue, and purple. For green, I used a small piece of celery, but you could easily use a green apple or grape. I didn't have anything purple, but red grapes would make a great addition to this snack.
Happy cooking!